Creating an office space that employees love to work in is no easy task. Office fitouts in Melbourne need to be well calculated and calibrated from both a design and ergonomic perspective in order to maximise employee engagement, productivity and happiness. The difficulty of this task is compounded by the fact that more employees are opting to work from home than ever, so investing in the right materials, technology and colours for your office could end up making a big difference in the number of employees who choose to utilise your office space.
This article will go over four ways to make your office more appealing so you can create a space that employees actually want to be in.
Implement Large Surfaces
While the days of the cramped office cubicle are mostly long gone, fitouts in Melbourne can still feel claustrophobic from time to time, especially if the office space doesn't conform well to an open plan style. One easy way to combat employees feeling squeezed into their workspace is to opt for large surfaces such as large tables and desks that give employees plenty of surface area to sprawl out on.
Larger desks and tables also allow employees to configure their workstations to their own unique and preferred specifications, which could lead to increased productivity and a more open feeling in the office space itself.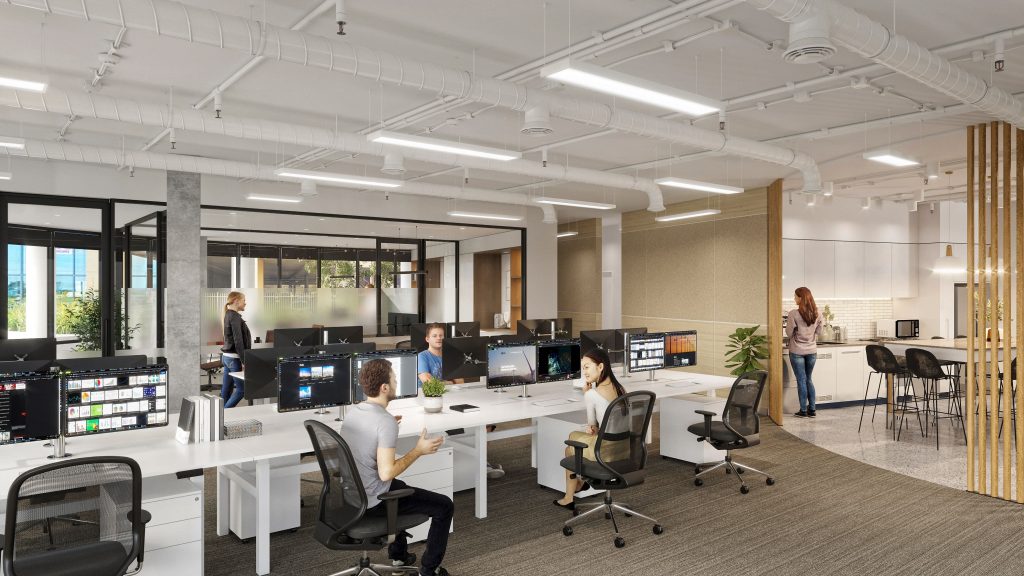 Prioritise Ergonomics
The best place to start when it comes to fitouts in Melbourne is ensuring that the workspace is actually functional and easy for employees to adapt to and start working in straight away. Putting the focus on ergonomics first is possibly the most crucial way you can make your office space more appealing for all. In order to do this, you'll need to have a deep understanding of the roles of your employees as well as their preferred working styles. Some employees may prefer to stand while they work, while others may need a multi-monitor setup. Having these conversations with employees early on will ensure you can accommodate everyone fairly.
Make the Office More Like Home
It's an impossible task to try to appeal to every employee's preferred interior design style, but one thing that universally appeals to all employees is an office that feels more like home. An easy way to do this is to place rugs in frequently occupied spaces. A rug instantly grounds the room and also reduces the formality of the office, making it feel more like a home rather than a place simply to conduct business.
Improve the Lighting Dull and washed out lighting can make any office space look more akin to a hospital or prison. It can also have an impact on your employees' productivity and desire to be in the office. One of the most important aspects when it comes to fitouts in Melbourne is ensuring that the lighting creates an inviting atmosphere that makes employees feel energised and focused. Table lamps and task lighting are popular choices when it comes to making office spaces feel warmer rather than colourless and flat.