A hunter's most important item of clothing is daylight fluorescent orange outerwear.
Why is Daylight fluorescent orange outerwear the most important item?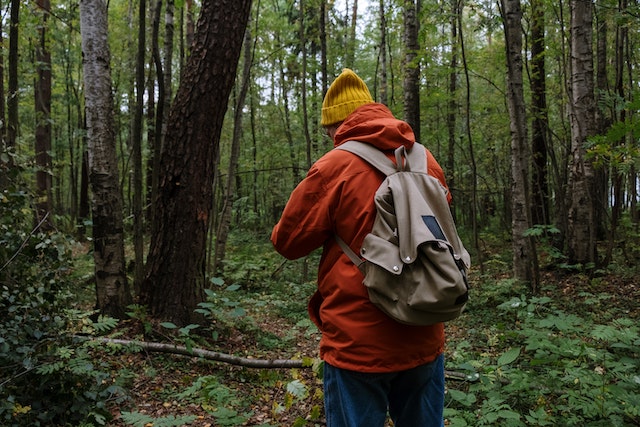 Wearing fluorescent orange outerwear during hunting season is a legal requirement in some areas, as it can help hunters identify one another and avoid accidents caused by mistaken identity. In fact, in many cases, failure to wear the required amount of fluorescent orange can result in hefty fines.
Moreover, fluorescent orange outerwear can also make hunters more visible to non-hunters who may be sharing the same outdoor areas, such as hikers or bird watchers, thereby minimizing the risk of accidental shootings or other incidents.
Other important items of clothing for hunters
Base layers
Base layers are essential for regulating body temperature and moisture management. They provide insulation, wick away sweat, and keep the hunter comfortable during varying weather conditions.
A layer with windproofing
Windproof outerwear helps to protect hunters from the chilling effects of wind, maintaining warmth and reducing heat loss. It acts as a barrier against cold gusts, particularly in open and exposed hunting environments.
Warm accessories
Accessories such as hats, gloves, scarves, and thermal socks are vital for maintaining warmth in extremities. They provide additional insulation and protect sensitive body parts from cold temperatures.
Types of clothes to avoid
When it comes to hunting, there are certain types of clothing that are generally advised to be avoided:
Cotton
Cotton clothing absorbs and retains moisture, which can make you feel cold and uncomfortable. It does not provide adequate insulation when wet and takes longer to dry. It is advisable to choose moisture-wicking and quick-drying materials instead.
Wind-resistant accessories
While windproof outer layers are beneficial, it is important to avoid wind-resistant accessories such as face masks or neck gaiters that restrict airflow. These items can inhibit your ability to breathe properly and may cause discomfort during physical exertion.
Tight boots
Wearing boots that are too tight can lead to discomfort and restrict blood circulation, causing foot pain or numbness. It is important to wear properly fitting boots that provide sufficient support and allow for comfortable movement.
By avoiding cotton clothing, wind-resistant accessories that impede airflow, and tight-fitting boots, hunters can enhance their comfort and overall hunting experience.